the ruins
The ruins are like your second home.
You're always here, wandering around.
You stumble on life, in need of help.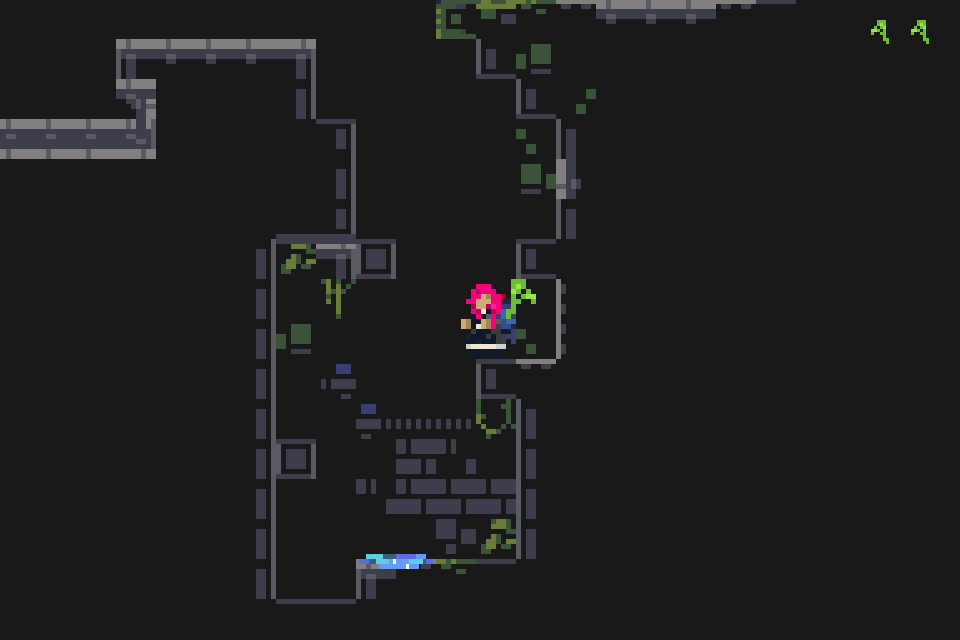 ---
made for ludumdare 46 'keep it alive' (submission)
made in my own engine, luxeengine.com (twitter)
follow me and say hi on twitter @ruby0x1

Postmortem:
Read the short post mortem over here.
I do intend to finish the game soon, add polish,
and make the level expose the mechanics further.

Notes:
- Requires a modern browser (webgl2 + webassembly)
- You might have to click to get input on itch.

Input:
- WASD/Arrows - move around
- W/Up/Space/X/Left Mouse - jump (you can double jump)
- Q/Right Mouse - drop plant
- R - reset to start point in current level
- Shift R - reset game
Game Notes:
- Tiles from adamatomic.itch.io/caves-of-gallet
- There is no sound at the moment
- If you have the plant or the plant is somewhere safe,
and you fall off the world, R will respawn you.
- If you lose the plant off the world, it's unrecoverable,
and you have to start over atm (sorry).

Change notes since original build:
- Fixed plant sticking around on retrying
- Fixed some minor issues and crashes on restarting
- Improved performance of collision even more
- Fixed input getting lost (emscripten issue)
- Improved performance of collision
- Fixed input maps, arrows keys and other keys now work
- Removed unfocused background sleep